Here is a necklace that I had in my mind for quite some time. I just didn't have the time to do it, but I'm glad that I was able to work on this today!
It is called:
Peridot & Blue Pearl Drop Necklace
It is made with Fresh Water Pearls in peridot, blue and white. The pearl drop charm has sterling silver wrapped around it. The necklace is also adorned with Chinese clear crystal rondells and decorative spacer beads. I used a brushed silver toggle clasp to hold the necklace together.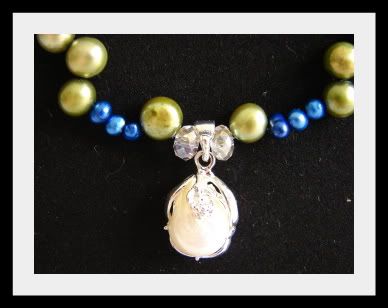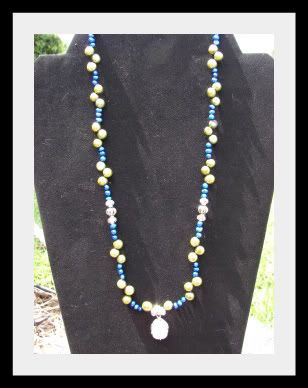 This necklace is not listed yet on Etsy, I'm gonna try it at the hair salon first with the rest of my products.